Eritrea: a rising star ?
Eritrea: a brutal dictatorship subjecting its citizens to slave labor and forcing thousands of young people to flee to Europe. The reputation of this small East African country is at rock bottom level.
Yet, there are foreign business people who see Eritrea as a pleasant country and a rising economic star: "The Eritrean government just needs to keep doing more of the same. Workers on the ground have found them to take a slow incremental approach to development. Higher ups point to the lack of corruption. Nearly "corruption-less" sounds like a stretch, but that's how many are advertising Eritrea. All in all, the feelings and views shared by folks who live and work there are far different than the opinions of outsiders. One gentleman said he feels safer in Asmara than he does at some places in the UK."
Cedric Barnes of the International Crisis Group is reported to have said "that over the past several years Eritrea has become more confident in its international standing and better funded due to its participation in the Saudi-led coalition in Yemen, the United Arab Emirates use of Eritrea's port of Assab and its engagement with the European Union." "Eritrea was really on the back foot, but now it feels a little bit more secure," he said.
Eritrea's economy is partly based on remittances from and taxation of expatriate Eritreans, including the refugees arriving in large numbers in Europe. The arrival of the refugees also incited the European Union to offer subsidies to Eritrea to strengthen its border controls, plus some development funding. With its dismal human rights record, Eritrea is seen as a huge open-air prison and the EU intends to fund the Asmara government's efforts to better seal its prison walls. In addition to its human exports, Eritrea is enjoying a boom in mineral exports.
"Many gold, copper, zinc and potash deposits are buried deep in the ground and some, not so deep. The Arabian Nubian Shield, a stretch of minerals that straddles both sides of the Red Sea, runs under Eritrea's mountains. The country is attracting explorers and miners keen to discover world-class assets and sell them to major companies or bring in investors to develop them. At least 14 foreign firms are exploring near Eritrea's active mines including from Canada, Australia, China, Russia, India and Sudan, according to the mines ministry."
To mining companies, Eritrea is offering two key advantages: most deposits are close to the surface and can be exploited at low cost. Another advantage is extremely low labor cost: all major mining companies are partly owned by the state which brings in its own labor force, mostly military conscripts, held in fenced camps and working without or at symbolic payment. Slave labor, undoubtedly. "Eritrea's strict national service program requires citizens over age 18 to work for as little as $30 a month US (and $10 on the black market)." However, some laborers said they are paid only part of the money or none at all.
A report on a state owned construction company says: " The report claims all the workers for Mereb Construction are conscripts who are forced to work for six days per week and up to 12 hours per day, and are paid 500 Nakfa (equivalent to 10 US dollars) a month. This is the standard wage paid to all national conscripts. They are citizens who have been held in the military against their will for many years, and treated like slaves."
The mining boom seems to be reflected in Eritrea's slowly rising GDP. However, how and where precisely are the mining royalties being invested?
"There is no transparency or accountability and neither the Eritrean Ministry of Energy and Mines, nor the Commercial Bank of Eritrea are aware of the management of the Mining resources and revenue in Eritrea. They do not know what is going on and they are not allowed to ask. Everything is dealt with from the president's office, and so far the gold revenue from the Bisha Mining has been paid into the Bank of China, in China, and Gastom Bank in Russia. The revenue is paid in dollars. The government is also using two German banks, DV Bank, and Commerz Bank, which are both in Frankfurt and used for illicit transactions and money transfer."
A bank in China? A bank in Russia? Looks like places where a clever government would hide funds if it fears that a hostile successor government could attempt to find and retrieve privatized state money.
Afar country
The hottest place in the world? Certainly the hottest in Africa. The Danakil depression, 100 meters below sea level. 50 degrees centigrade and more in summer, in winter still above 30. Surviving here is tough. Only the toughest succeed working under the relentless sun, cutting slabs of salt, shaping them into bricks that can be transported on camels for sale in distant markets.
Traditional life of the Afar nomads, also called Danakil, known as fierce warriors who castrated their enemies on the battlefield, letting them bleed to death. The Afar, a people divided among three countries: Ethiopia, Eritrea and Djibouti (the former French colony of the Afar and Issa).
It is one of those sweltering days. The trip by car from the Awash valley toward the Eritrean border is long and dusty. Like in a fog I can see the Afar with their camels, very dark, dressed with headgear and loincloth, otherwise naked, the women as well. Slender, beautiful people, haughtily ignoring the jeep. A vision strikes me: the ancient Egyptions must have looked like this.
Later I discovered that there is good reason to believe that the Afar are indeed descendants of the pharaonic Egyptians; DNA tests are said to have shown the link. The Afar are Muslims but in Ethiopia and Eritrea they are ruled over by Christians of the Tigre highland tribes. Which means they are treated as a minority of low rank, too weak to insist on autonomy or even unification in a country of their own.
This life in benign neglect or persecution by the respective government is about to change to the worse because of the discovery of huge mineral deposits, especially potash, in the Danakil desert on both sides of the Ethio-Eritrean border. Eritrea enjoys the enormous advantage of having a Red Sea port -- Massawa -- within 180 kilometers' distance whereas Ethiopia is landlocked and depends on Djibouti's good services.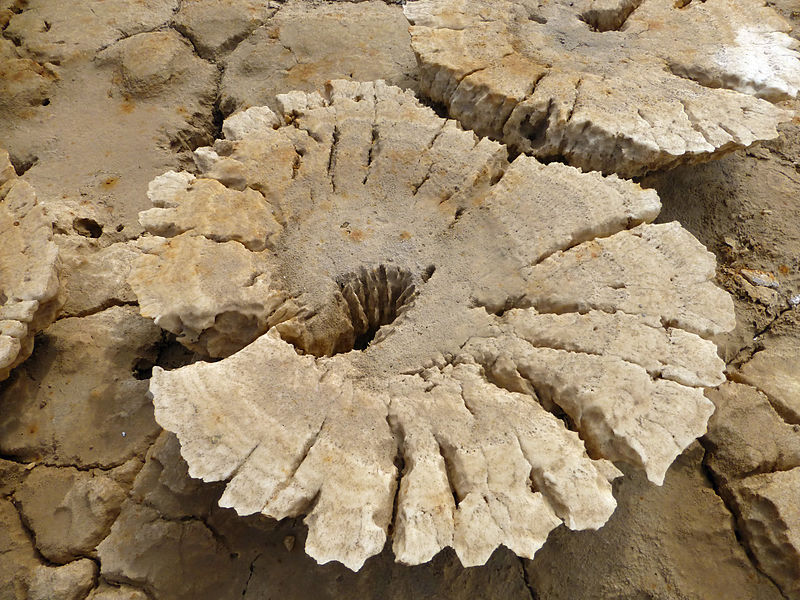 Australian, Canadian and Chinese companies are starting to exploit hundreds of square kilometers of the Eritrean potash deposits in Colluli, an area bordering Ethiopia. These deposits result from the fact that several times in the Earth's history the depression was flooded by the Red Sea. When volcanic activity isolated the depression, the saline water dried up, forming deposits sometimes hundreds of meters deep. Also, the Awash river dries up in a series of salt lakes. It is estimated that the deposits would allow extracting potash for about two centuries, offering Eritrean governments a steady flow of revenue.
So far, so promising. But how about the indigenous population, the Afar? Have they been asked, have they been offered a share in the bonanza? The sad answer is: No. It is their land which will be devastated by surface mining. It is their potash which will be exported. They will be locked out from part of their land, kept out by the military.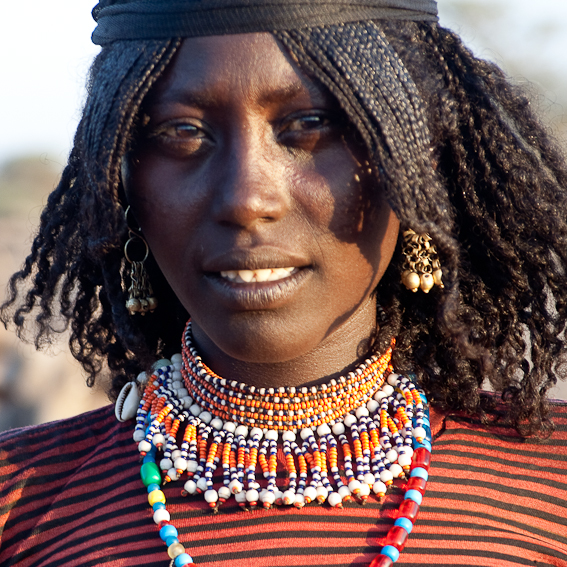 Someone will benefit but it's not the Afar. A road to the Marena coastline will be built by government companies using indentured labor. So will be built the accommodations and facilities for the mining companies. The Chinese will, as always, bring in their own workers.
But that is not all. In addition there is the low level, simmering conflict with Ethopia. Already now, Ethiopians and Eritreans are bombing each other across the border with heavy artillery allegedly causing hundreds of casualties. The UN Secretary General, the US State Department and others urged restraint of both governments which trade accuses at to who started the conflict. Clearly, the Ethiopians are jealous of the progress in mining business made by Eritrea. Whatever happens, those suffering will be mainly the Afar. Their land could again become a battlefield.
Heinrich von Loesch
Update
A report on he cause of the recent border clash says: "IHS sources have reported that Eritrean forces came under attack from Eritrean anti-government forces in Tserona while pursuing several military defectors. In response, on 13 June Ethiopia deployed mechanised units from Meleke to Addigrat close to the border with Tserona, and used ground forces and heavy artillery to push back the Eritrean pursuers." (IHS Jane's Intelligence Weekly)
The second report on Eritrea by the United Nations Human Rights Commission, published in June 2016, drew another dark picture. "The commission added that the violations against the people of Eritrea were conducted systematically and secretively to silence the demand of the people for justice, freedom and equality. Particularly, the killings, detentions and executions committed against religious people, Afar and Kunama ethnic groups can be considered as an act of ethnic cleansing."
An innovation noted by the Second Report was the govenment's reaction to the First Report of June 2015. It organized a shit storm of protests denouncing the report as false and distorting reality. Analysis of the many similar protests revealed that they were centrally organized, the UN Commission says. Also, names of Eritrean expatriates were put below the protesting messages as co-signatories, without their knowledge. Most did not object fearing that the government would punish them by not extending their passports.
Update II